Olive oil at its best..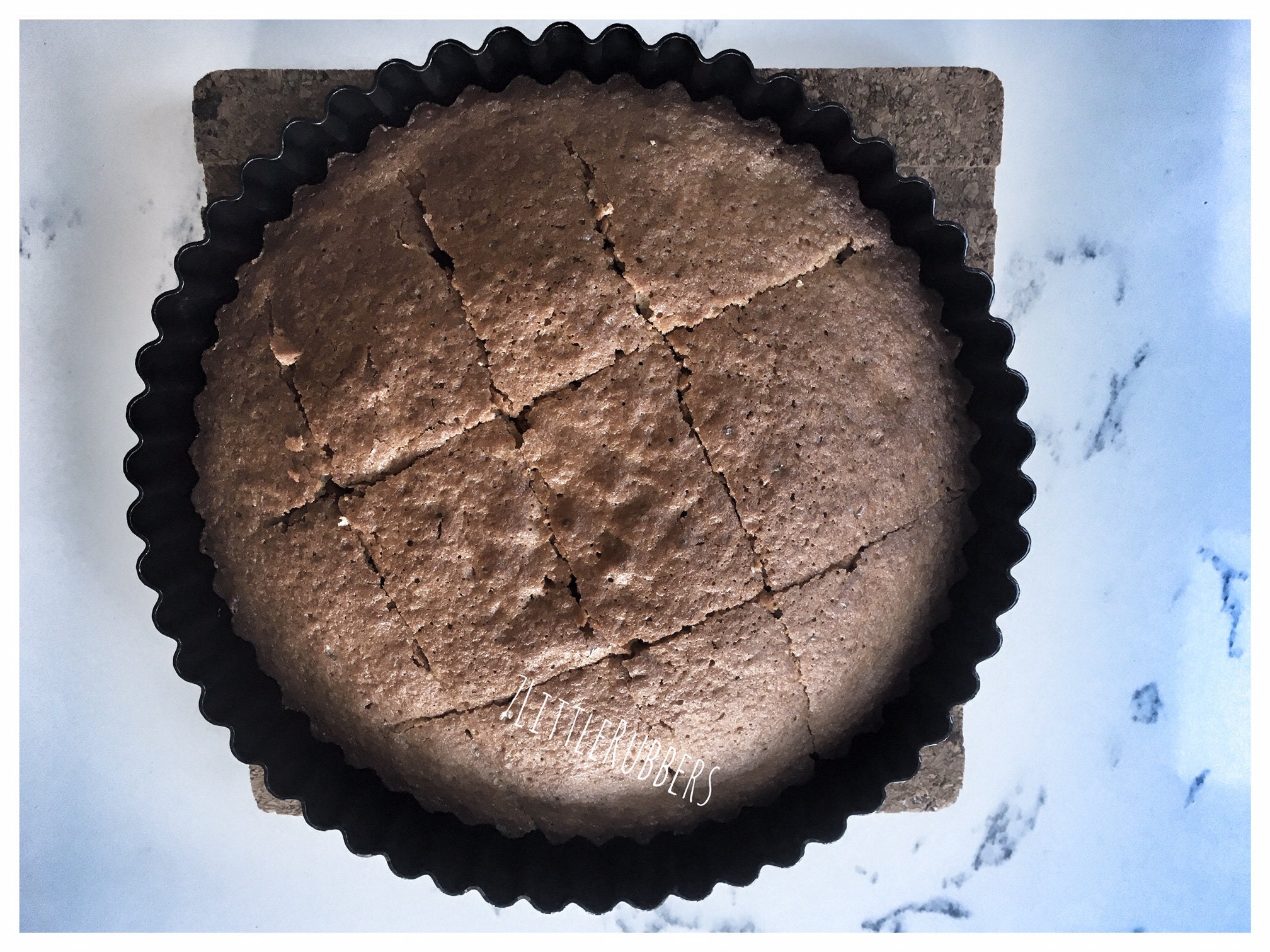 INGREDIENTS
5 eggs
1 cup of spelt flour
1 + 1/4 cup of white self-raising flour
2 large grated carrots
1 red skinless & grated apple
1 + 1/2 cup of brown sugar
2-3 tsp cinnamon
1/4 trimmed fresh ginger
1tsp powder ginger
A pinch of salt
1 cup of olive oil
1 tbsp baking powder
1 tsp cognac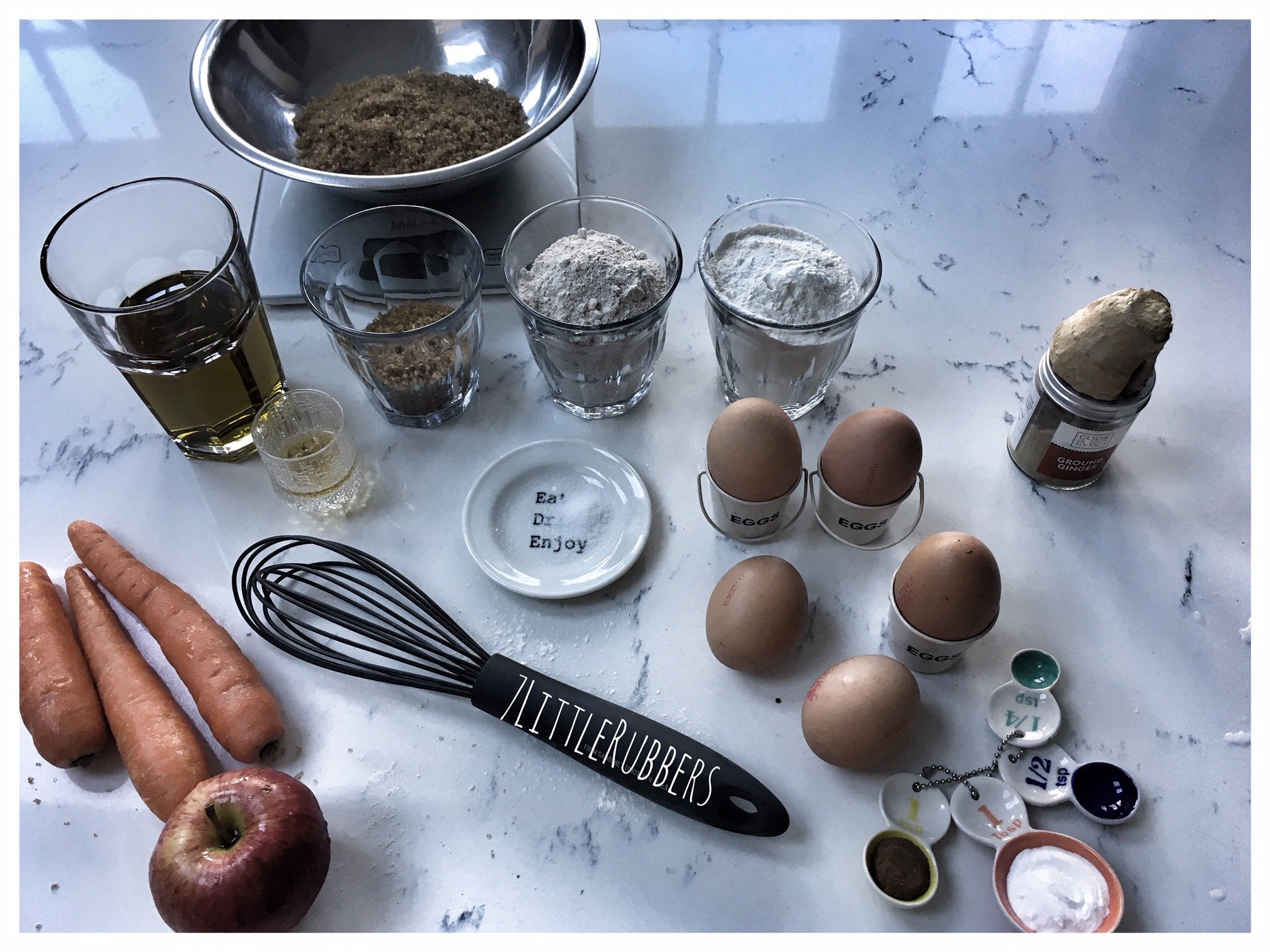 PREPARATION
Are you ready & all handy?
Mix sugar and flour together in a large bowl
Stir well the dry ingredients
Add the grated carrots, apple, ginger, salt & cinnamon to the dry mixture
Separate the yolk from the white of the eggs
Whisk the whites separately in a different bowl to create your fabulous meringue 
Whisk the yolk of the eggs in a separate bowl
Add first the yolk to the rest of the mixture and stir well
Then carefully add the meringue to the rest of the mixture
Add the cognac
Add the b.powder
Lastly add the olive oil (tip: if too oily, you may need to add some more self-raising flour, so overall the self-raising flour will be approx. 1+ 1/2 cups)
Stir everything well
BAKE TIME
Grease a cake tin with some olive oil
Place the cake tin in the oven (approx.45 minutes to an hour: 220* for the first 10-15 minutes; then 180* degrees)
NB: Instead of a large cake tin, you could prepare the cake in two smaller ones as in the photos!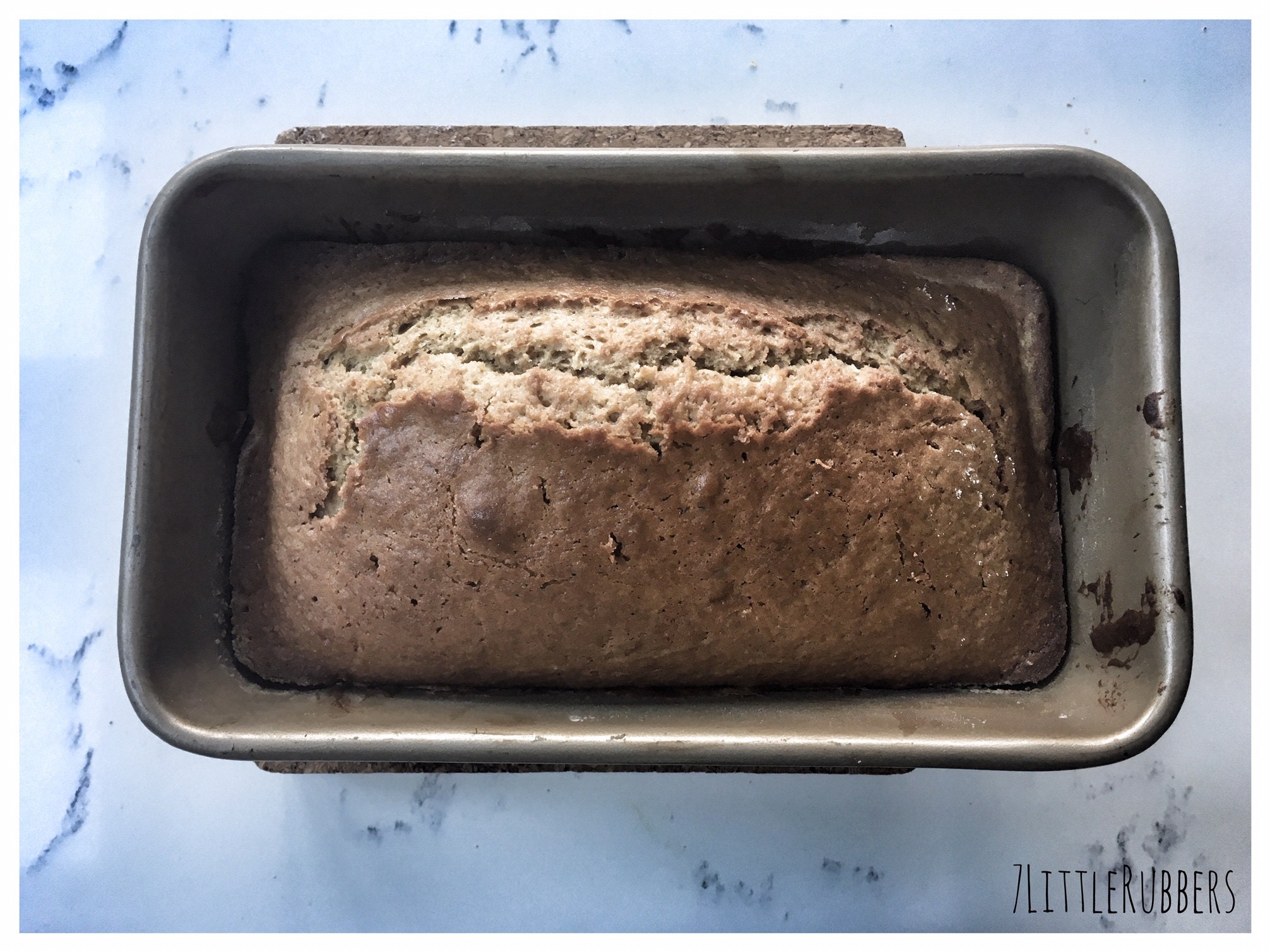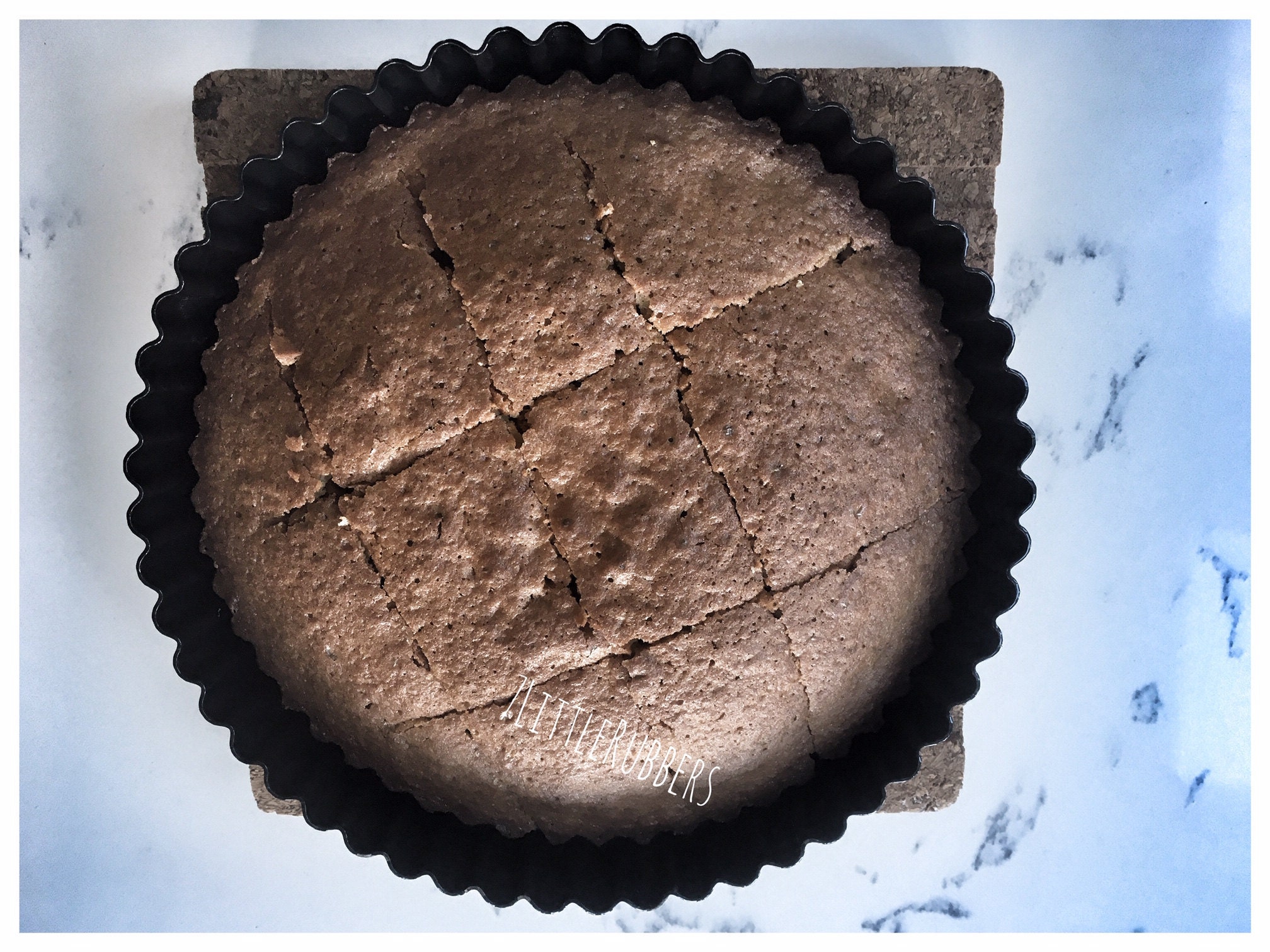 ENJOY
Enjoy this delicious carrot cake prepared with the best ingredients ever, including the amazing Greek olive oil.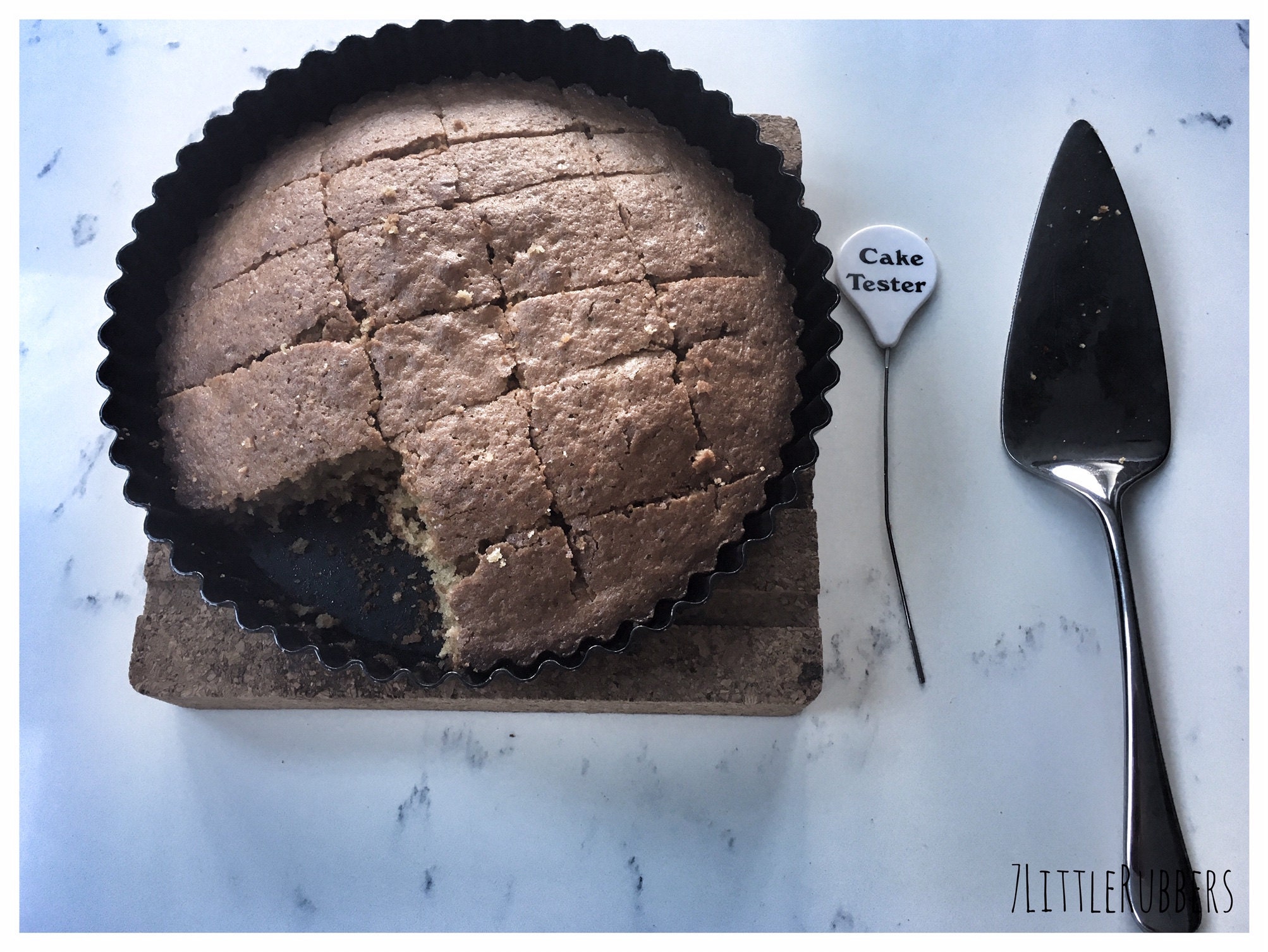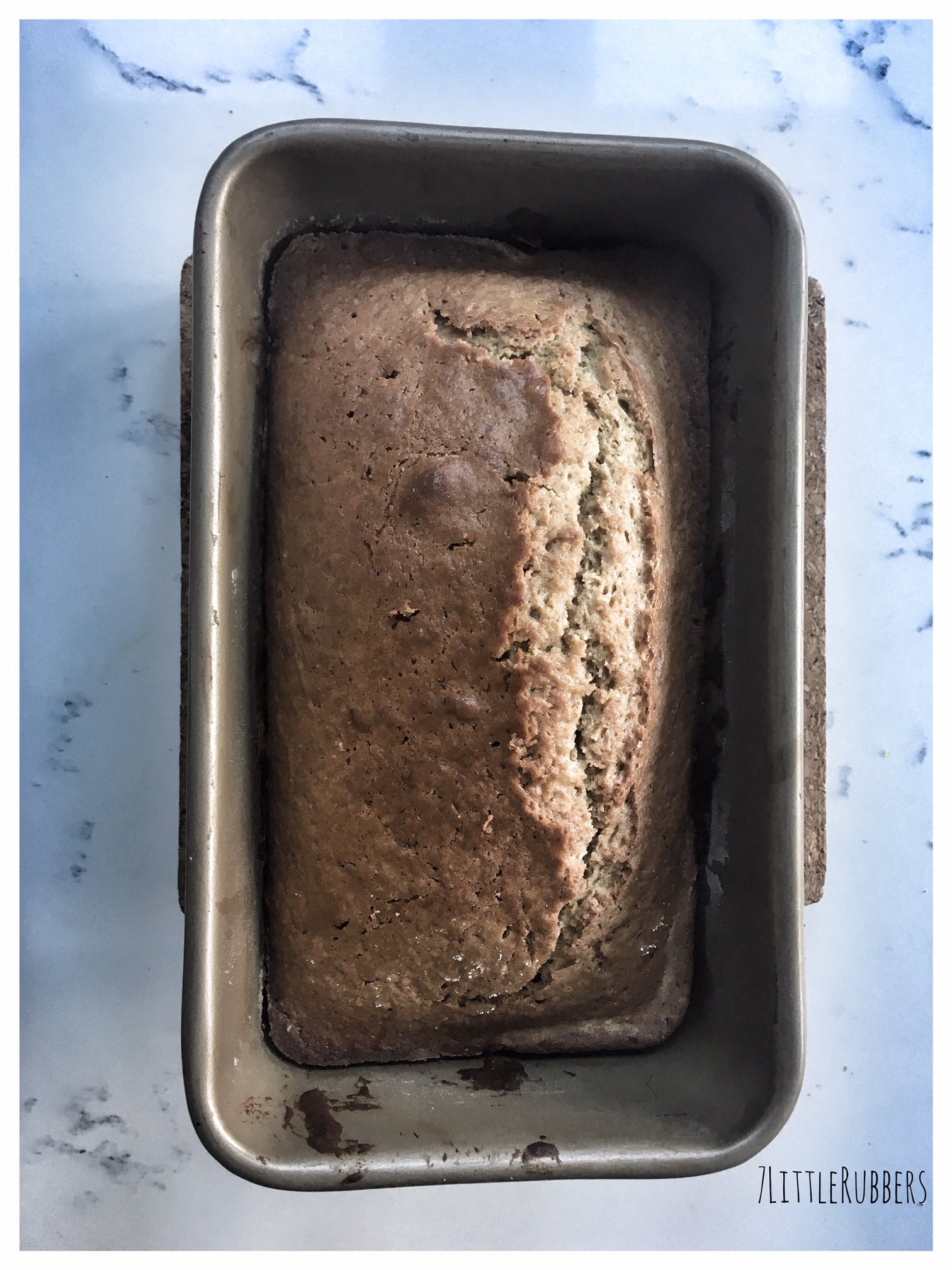 7LittleRubbers's (7LR) inky recipes
ALL RIGHTS RESERVED