@7LittleRubbers we feel totally charmed! We have been collecting vintage charms & other interesting pieces with enthusiasm & dedication and we love to transform them into modern wearable layers.
We combine old, vintage with modern pieces to make a statement, reflecting each individual's unique personality.
We have been inspired by the glamorous 80s, dedicated to love & parties. We pair the single I MONO earrings with own jewellery or combine it with one of our beloved pieces that often feature in our I MONO collection.
The vintage crystal heart is slightly transparent with an orange/yellow undertone, depending on the reflection of the light. It also features the initial 'R', a letter which is part of our brand name. The heart hangs from a modern sleeper hoop (925 silver sterling 1x 25mm). Vintage pieces are imperfect, i.e. they all have the usual vintage wear & tear which makes them unique & interesting.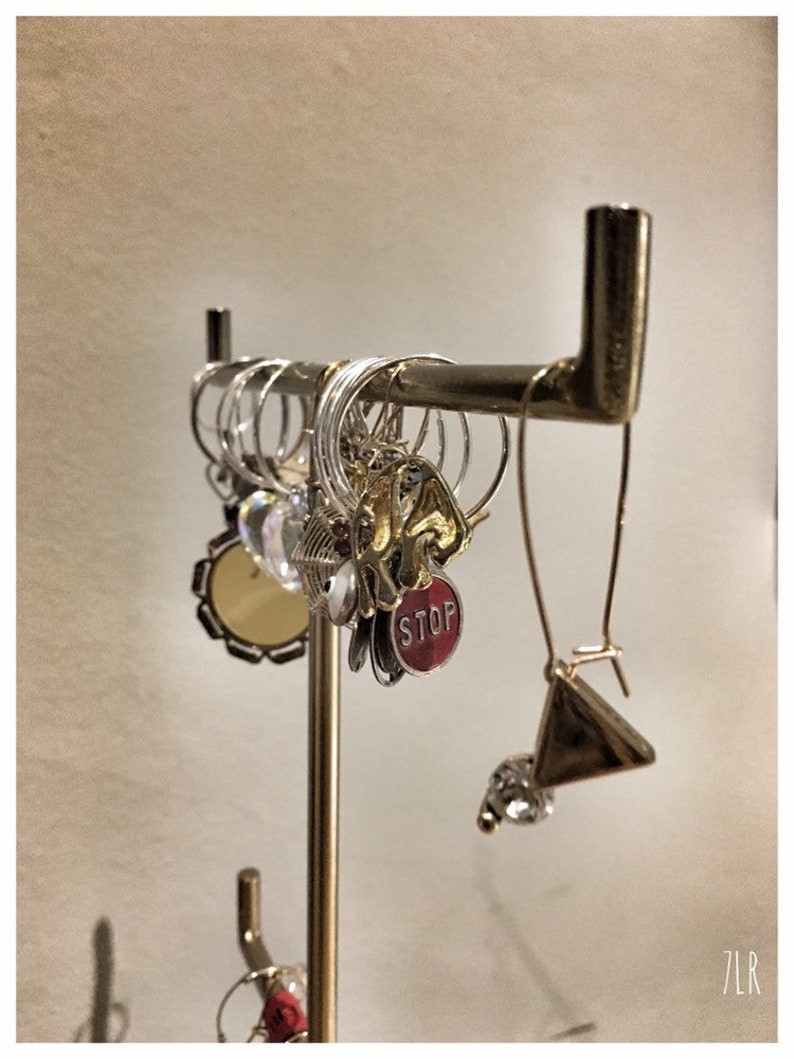 DM for details….. Love your jewellery…. Love the flair of memories….