Can you travel virtually to your favourite destination?
Jewellery retells its story..
Lockdown & virtually travel. Wear your jewellery and close your eyes.
We have been inspired by the Greek islands, the olive trees of the Peloponnese peninsula and Mount Olympus.
Antiparos
In charming layers, everything can make a statement. A vintage caged pendant stone, light pinkish (almost white) in colour (rose quartz) hangs effortlessly from a crinkle sheer silk ribbon, hand dyed in a dark purple colour. A tiny oval pendant hangs along giving it an 'Antiparos flair' in combination. It features a little blondie on one side and a cross on the reverse.
Pull it over and get the nostalgic look and feel, to capture memories from a childhood on the beaches of the Greek islands.
Patmos
Another silver vintage charm hangs from a crinkle silk ribbon, hand dyed in a beautiful light blue/grey colour. A Silver heart locket that reads, 'Jesus' , on one side, and on the other side 'Marie'. Feeling religious & charming walking up the Chora's (main island village) whitewashed steps..
Inspired by the colourful variations of the blue waters in Antiparos and the wild, strangely cold waters in Patmos, we feel unique, refreshed & loved.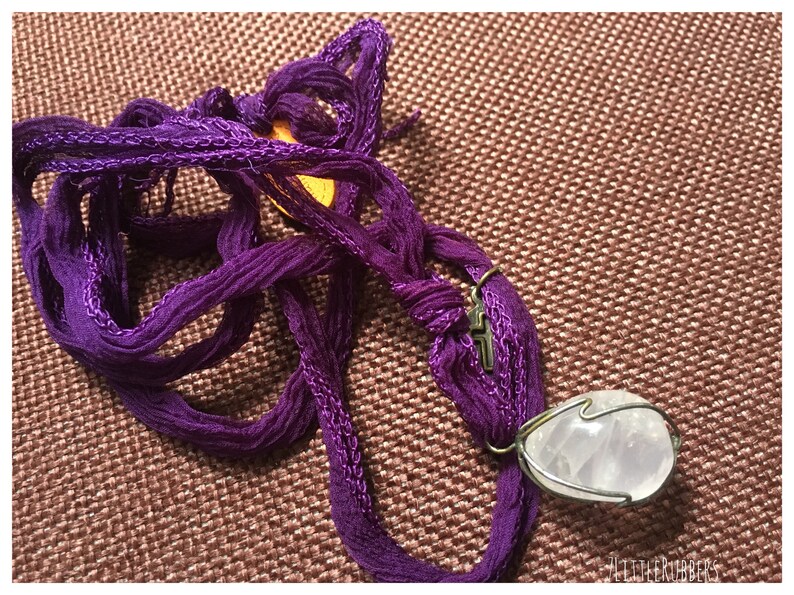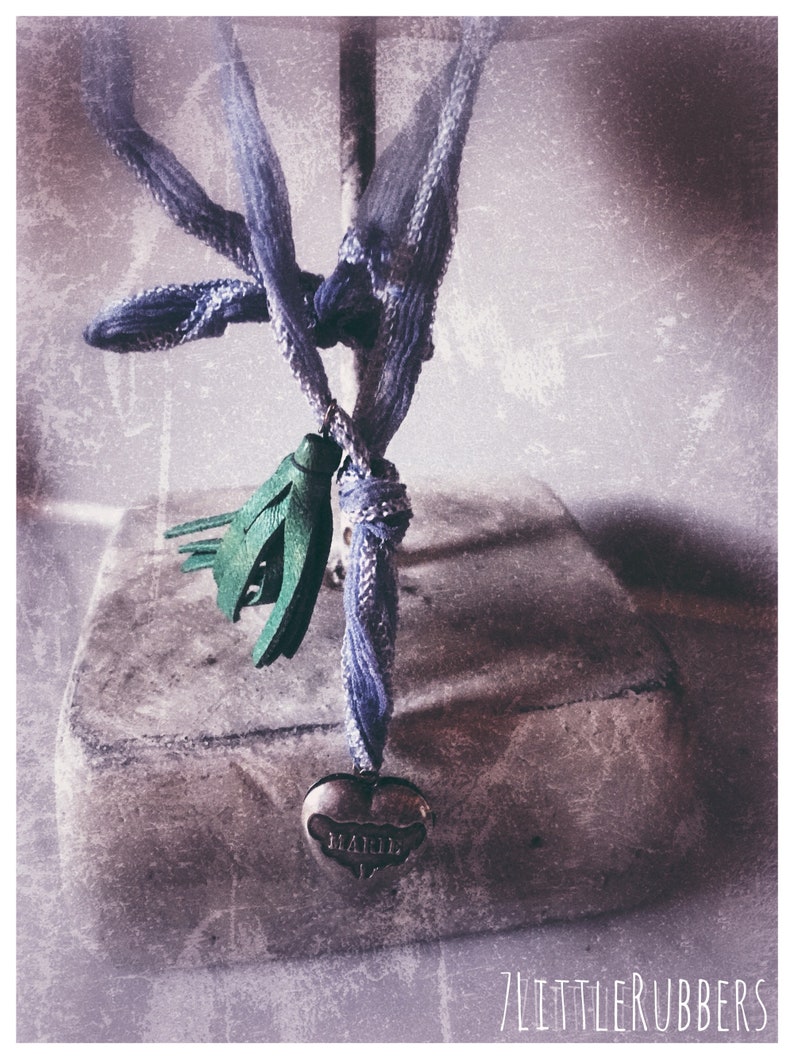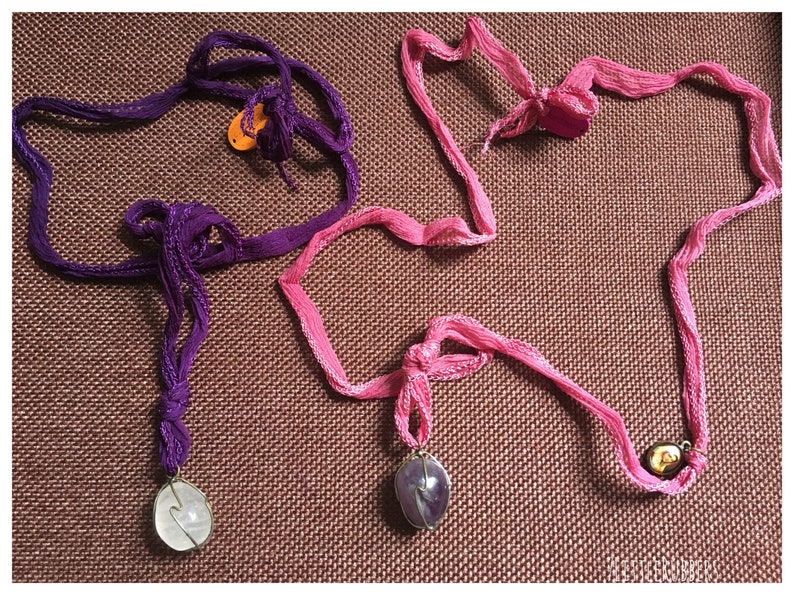 Next we travel to the island of Symi..
At the Chora, you can layer colourfully your statement. A St. Christopher's silver locket charm hangs from a crinkle silk ribbon, hand dyed in a beautiful brown colour. It is truly beautiful, picturesque and different.
The French statement 'en cas d'accident ou de maladie ouvrez….' reminds us that we are all human. There is an additional statement inside the locket, again inspired by religion.
Evil Eyes are here to protect….
A vintage Nuvo silver charm is hanging from a crinkle silk ribbon, hand dyed in a beautiful brown colour. It features a silver coffee pot with crystal. British Nuvo vintage charms date back from the 1950s onwards and they are so beautiful.
Enjoy your coffee by the beach in style and give yourself a romantic and nostalgic flair.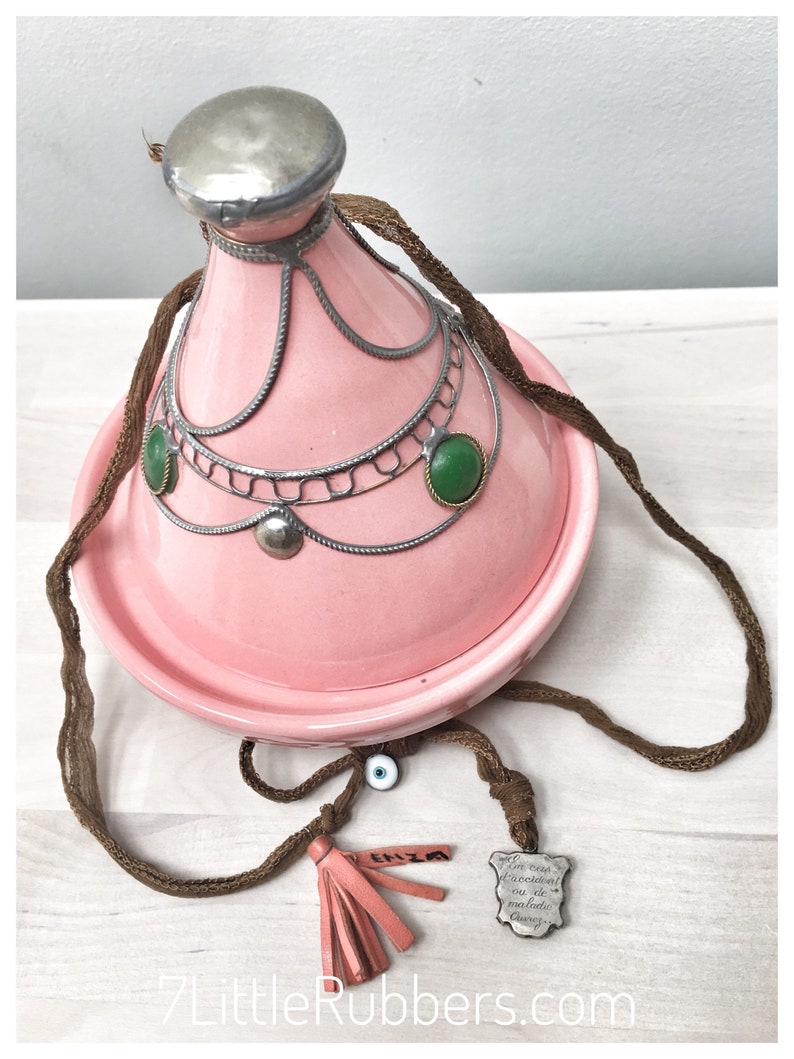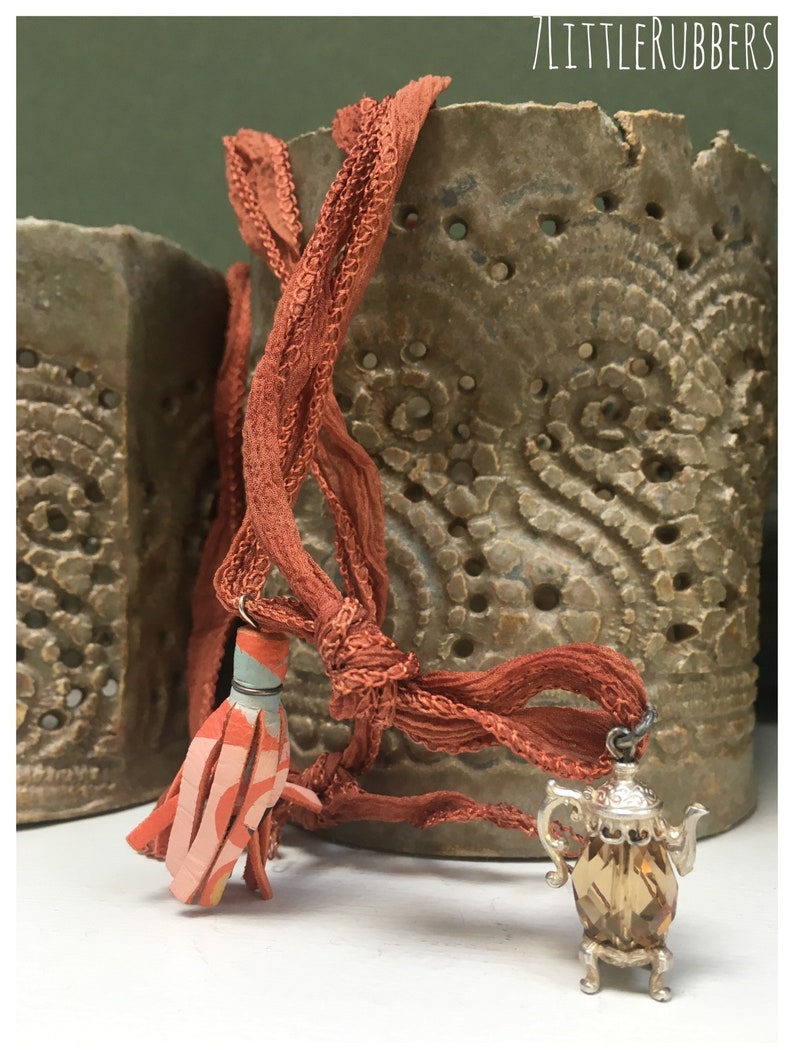 Hydra
Inspired by the cosmopolitan & glamorous island of Hydra. Our passion for finding everything beautiful and different has been our driving force. The transparent clog shoe hangs tightly from a crinkle silk ribbon, hand dyed in a beautiful orange colour. This is a vintage piece that features seven red dots on the heel underneath. Oh yes, we love 7.
Wear your clogs and jump on the donkey at the harbour for a quick shot.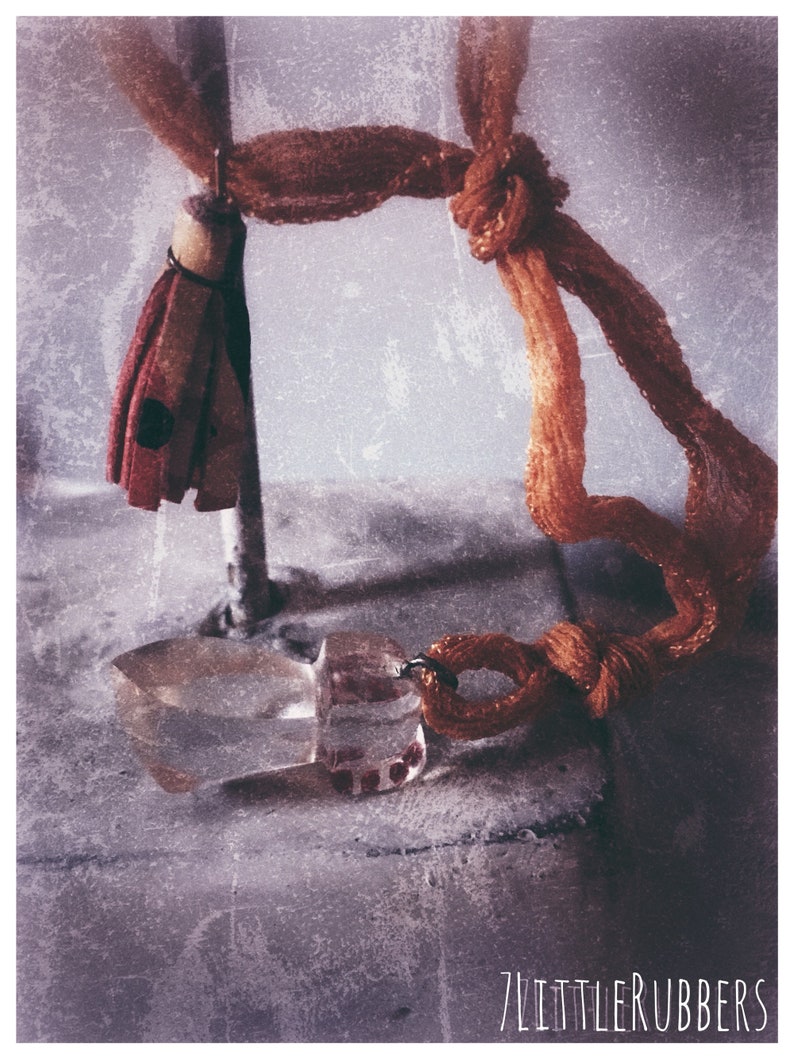 Mani
The silver marcasite effortlessly hangs from its sheer silk ribbon, hand dyed in a dark forest green colour. The charm features a beautiful blue stone. A shiny turquoise stone of an unusual cut hangs along. This is a dry, unique, and mystery landscape, at its best. The castles are standing strong against the winds, blow your minds away.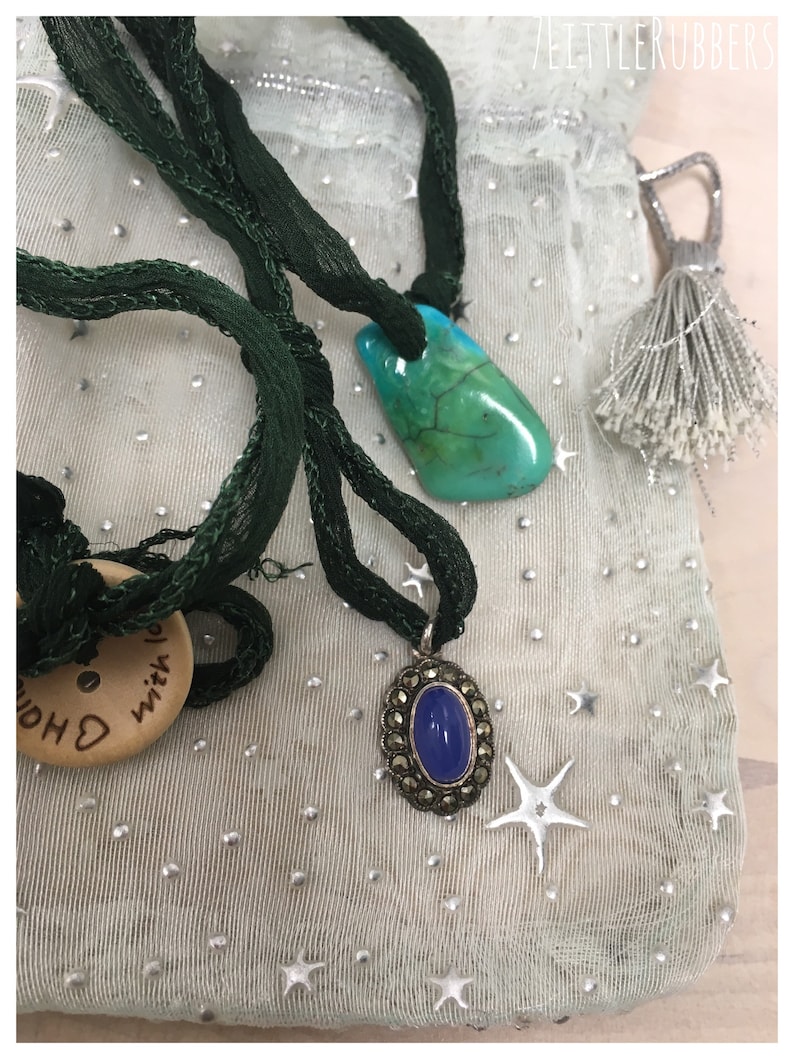 Mount Olympus
Inspired by the mythical mount of Olympus in Greece. This piece has its own mythical references. Wear it either alone or layered with other charmed jewellery that have been collected and recreated by 7LittleRubbers. Make your statement.
A brass vintage Lincoln Imp/Pixie hangs from the silk ribbon, hand dyed in a light green /sage colour. The charm features a beautiful amber stone of an unusual oval shape. The Lincoln Imp is mythical and of a mischievous character. It has attracted our attention! An 'Exmouth, Pixie'.
Legend says that an angel transformed it into a stone! It is so much fun to play with Pixies in layers. Play with the gods..